Citrus Gems. Judy's Everbearing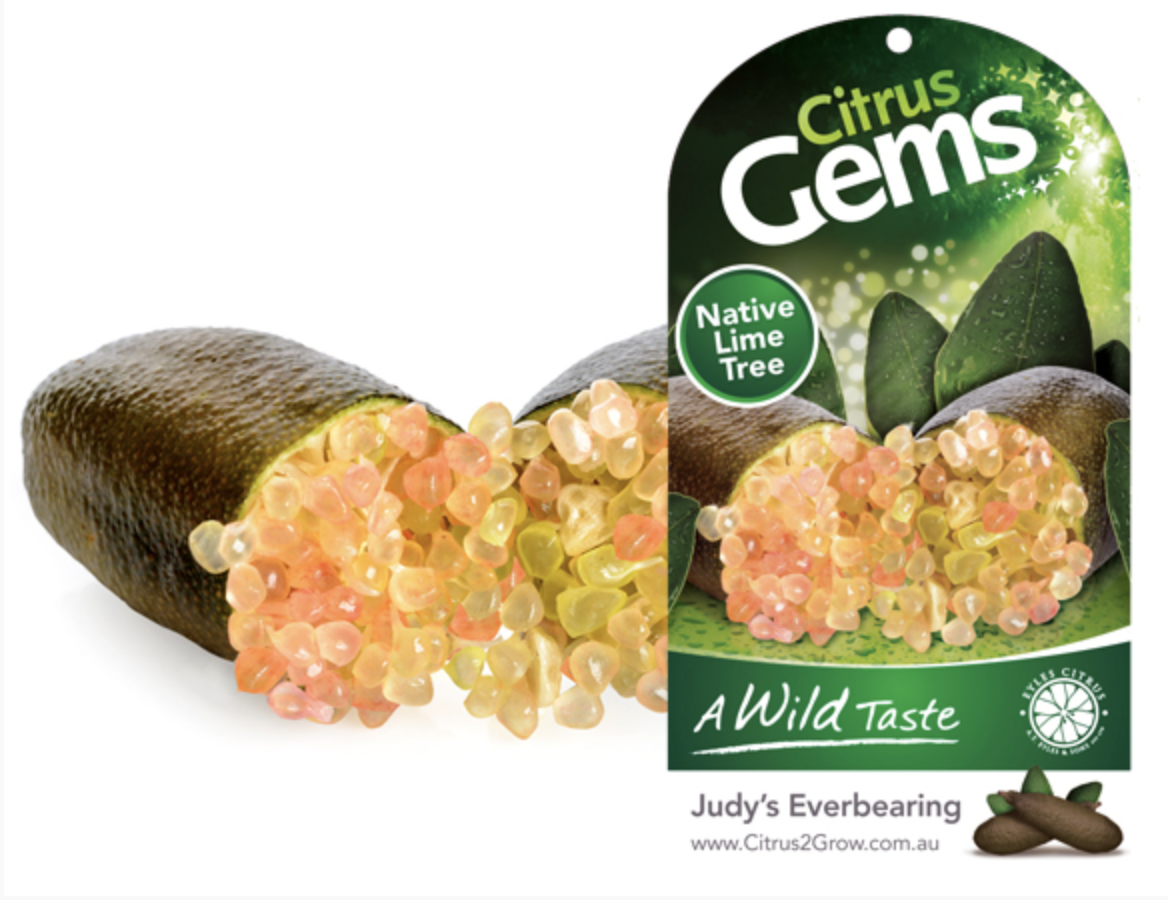 Citrus Gems. Judy's Everbearing
Judy's Everbearing produces cylindrical, finger sized shaped fruit, from summer into autumn, and it is not uncommon to have occasional fruit appear through out the year. Judy's Everbearing produces excellent crops of tasty finger limes, with a very dark green skin, full of glistening citrus pearls.
The fruit colour may vary in accordance to climatic region.
Originating from the understory, Judy's Everbearing naturally enjoys a dappled light, although performs best in full sun
in a warm protected location.
Use the citrus pearls as a delicious garnish for seafood and shellfi sh. Use the fruit whole or sliced when making tangy
marmalades and sauces.
Trees will begin to produce fruit in the 2nd autumn after they've been planted. Given they receive attention and nurture.
A collection of citrus native to Australia
We have selected the best varieties from the vast range of native limes to bring you the most reliable, vivid and flavoursome.
Currently in our Citrus Gems collection we have EIGHT extraordinary varieties, each with it's own distintictive and unique personality.
Know and enjoyed for centuries by indigenous Australian's native limes are now hugely popular with the domestic gardener through to the professional chef.
Citrus Gems are a group of adaptable, quirky trees, uniquely Australian and tolerant of a wide range of conditions. They are suited to both pot and garden cultivation. All Citrus Gems are grafted onto citrus rootstock. Which ensures plant health, vigour and increases the plants ability to produce abundant crops of fruit from an early age.
Citrus Gems respond well to pruning. Citrus Gems are extremely hardy and tolerant of frost and dry conditions.